Franchising
---
A ground floor opportunity awaits you!
A Fast Casual Chopped Salad Franchise Opportunity

CHOP5 Salad Kitchen is changing the way people think about eating healthy and shaking up perceptions of fast casual chopped salad dining. We're on a mission to change the way people understand and experience healthy food — and we want to blow the perception that "healthy food is boring" right out of the water.
It's part of our mission to provide a supportive community that welcomes new business owners, nurtures them on their journey through business growth, and provides the resources and information they need to build a successful franchise operation.
We're looking for leaders, innovators, veterans, and especially those excited by the prospect of owning a mission-driven business led by a team of the industry's best and brightest who want to play an active role in your success.
Leadership dedicated to your success.
It's no secret that a fast casual franchise business is only as good as its backing – and we've got the backing of some real industry pros. CHOP5 Salad Kitchen is powered by five passionate and incredibly successful business owners who collectively operate more than 400 restaurants across the country. Our founders came together with two things in common: first, they believe that we all have the power to make a difference in our communities. Second, they believe that CHOP5 Salad Kitchen embodies what it takes to deliver flavorful, fresh, fast-casual dining experiences to health-oriented people from coast to coast.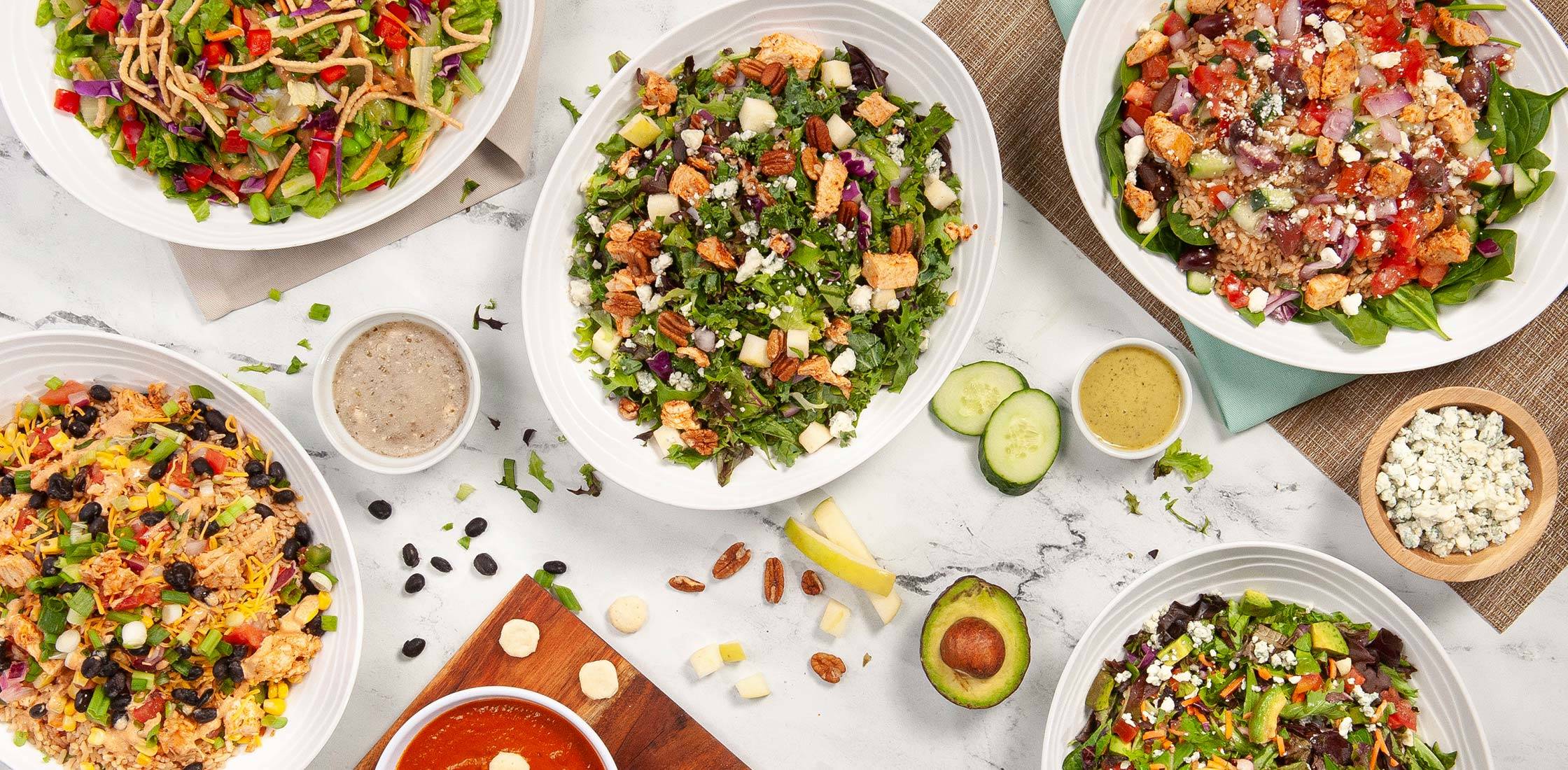 Proving our model.
We've invested years in our Test Kitchen, fine-tuning our processes and menu items to deliver the highest quality experience. From the moment our guests walk into our store to the moment they leave, we treat them as part of the CHOP5 family. After all, they are walking into our kitchen, and it's our goal to welcome them there. We are committed to redefining the guest experience and ensuring the success of each and every restaurant.
---
Are you the right candidate?
A successful franchise candidate is someone who's driven to make an impact in the lives of their guests, staff, and their communities. We aren't necessarily looking for "salad people", we're looking for genuine people who bring their own unique personality and a passion for providing high quality service to their own CHOP5 store.
A qualified candidate has:
Liquid financial assets of $100k or more
Business management or ownership experience
Restaurant experience (or have an operating partner with this experience)
A drive for owning your own business and providing top tier service to your guests
Enthusiasm for building a team inside a fun and supportive work culture
Passion for making an impact in your local community
Your path to success starts now!
Here's what your journey with CHOP5 looks like…
Submit the inquiry form below
Initial phone interview with one of our owners
Receive Franchise Disclosure Document (FDD)
Discovery day at CHOP5
Sign franchise agreement
Site selection
Build-out and opening!
Take the first step towards joining the CHOP5 family